Mark lost 40 kg* and received a rebate!
Like many people, Mark gained weight gradually as a result of overeating. 
It wasn't until he underwent a physical for his life insurance policy, that he realised his weight actually needed addressing.
Worried about his health and the prospect of developing diabetes, Mark decided to join the CSIRO Total Wellbeing Diet. Now, 8 months later, Mark has lost 40 kg* and gained a new lease on life!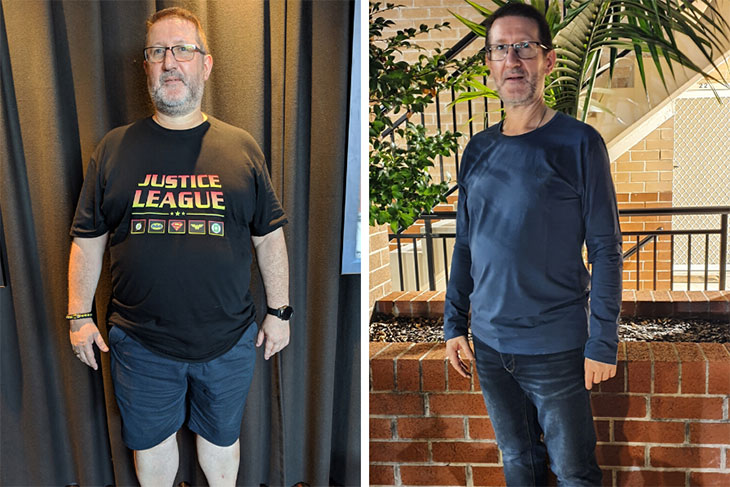 *Individual results may vary
Unlike many of our members who join with the intention of receiving a refund at the end of their 12 weeks, Mark reached out to CBHS and through them, was able to claim back a $100 rebate. 
"I feel great. Since the weight loss, I can fit into clothing I never believed I could have worn. I don't run out of breath and I feel mentally fine".
"I now wear the same size clothing as my partner and I am back to the weight I was when we first met over 10 years ago"..
CSIRO Total Wellbeing Diet Refund Offer & Rebates
CSIRO Total Wellbeing Diet members who are eligible for a rebate from their health insurer are not eligible for the program refund offer which refunds membership fees at the end of the 12 week program.
If you are eligible for a rebate through your health insurer, you will receive an invoice from us at the end of your program that you can pass on to your insurer. If you are claiming through a health fund, you do not need to meet the regular refund criteria that apply to other members. Conditions vary between health insurers, so please check with your fund for details.